Visit the Jamii-Exchange platform at the url https://jamii-exchange.com/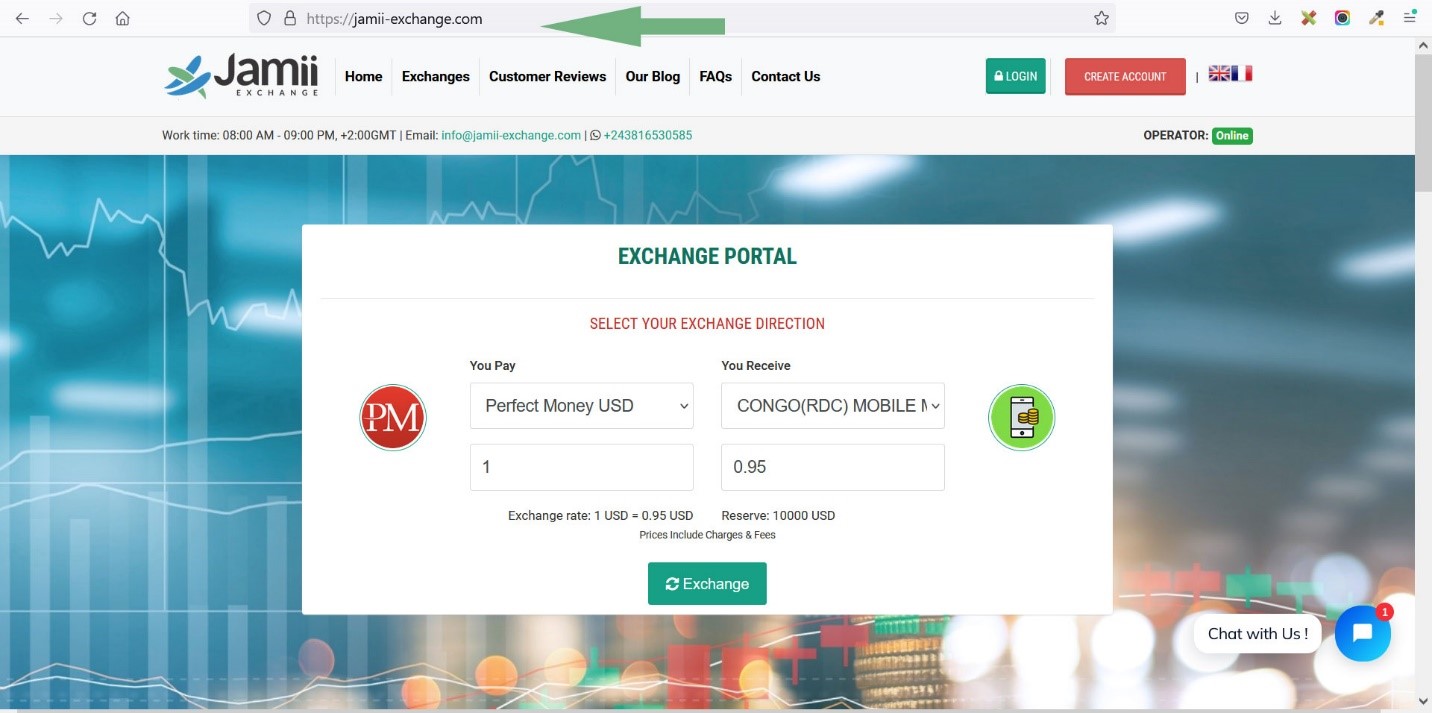 Click on the Login Link/ menu to login into your account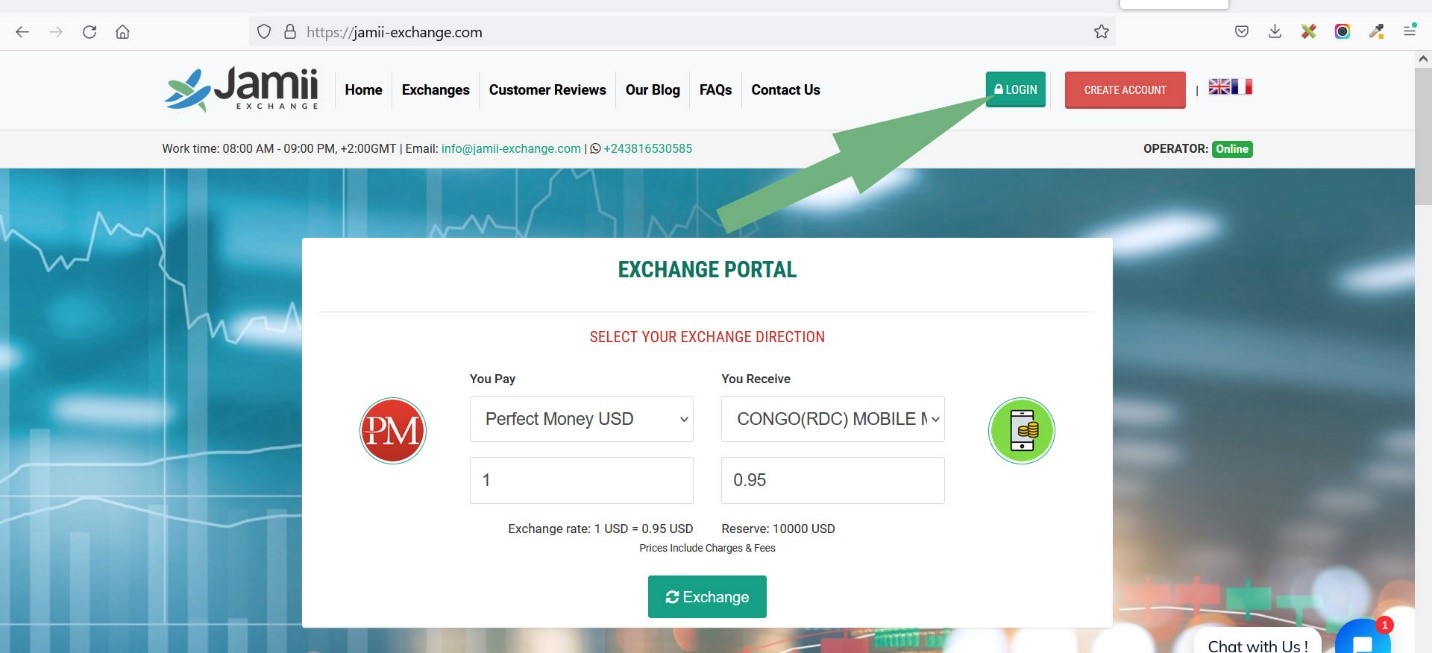 ENTER AUTHENTICATION CREDETIALS
Enter your registered Email Address and password, complete the robot recpatcha and Login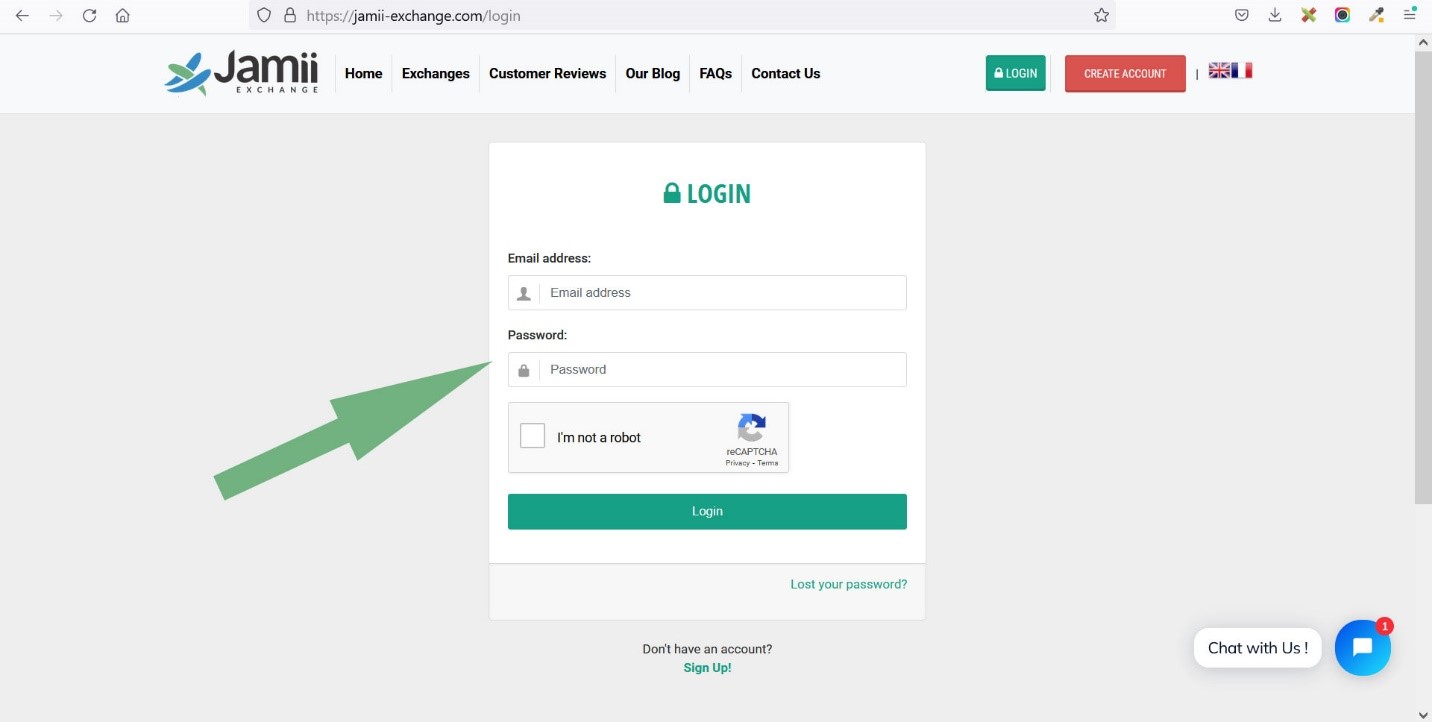 Once Successfully logged in your will access your account Dashboard and click NEW EXCHANGE the left Dashboard menu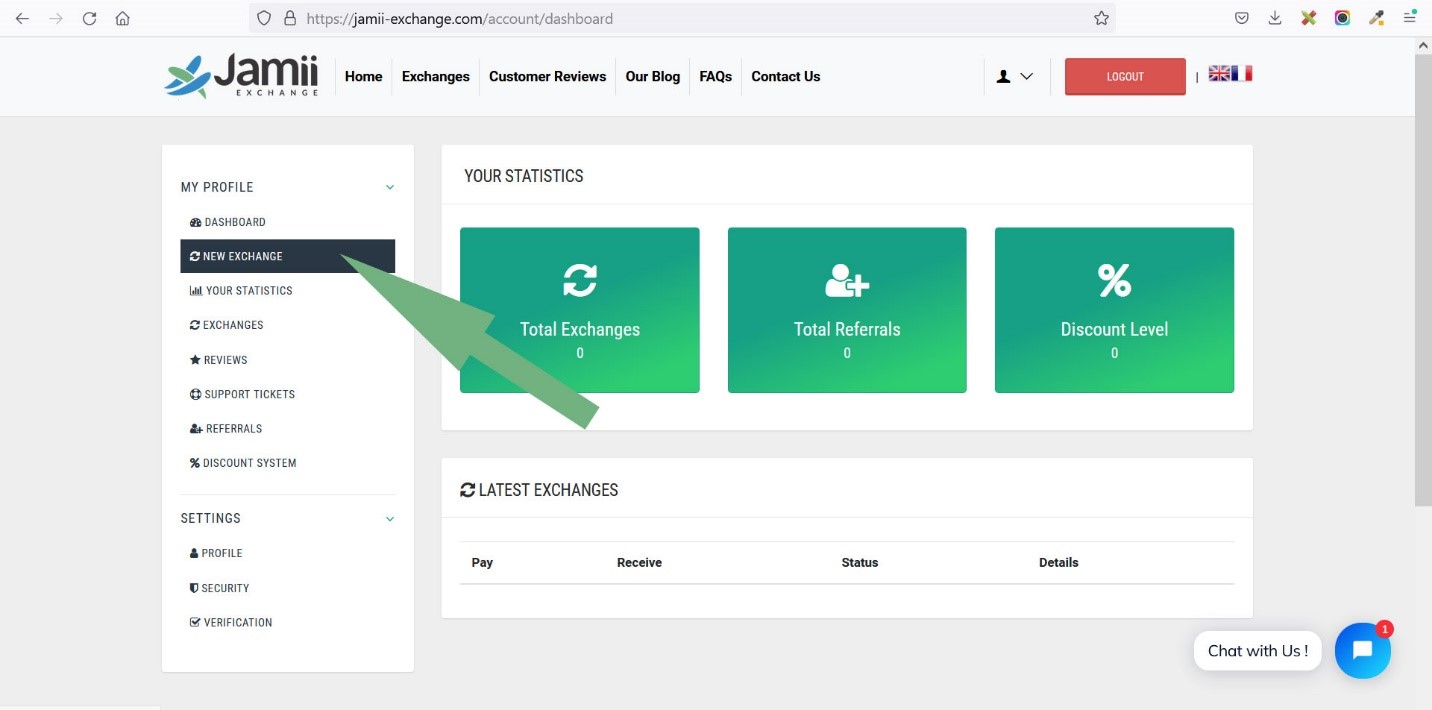 You will be redirected to the Jamii Exhange direction interface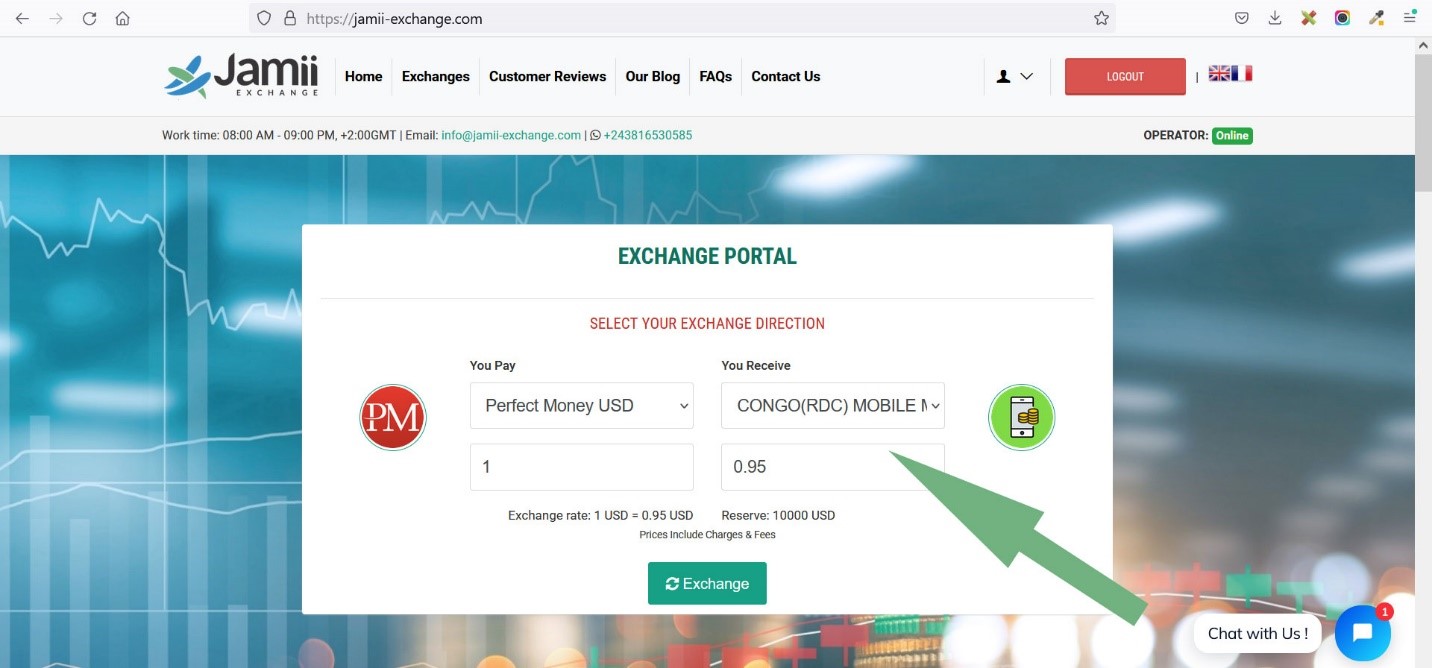 Select from the available currencies, the currency you would want to exchange under the YOU PAY section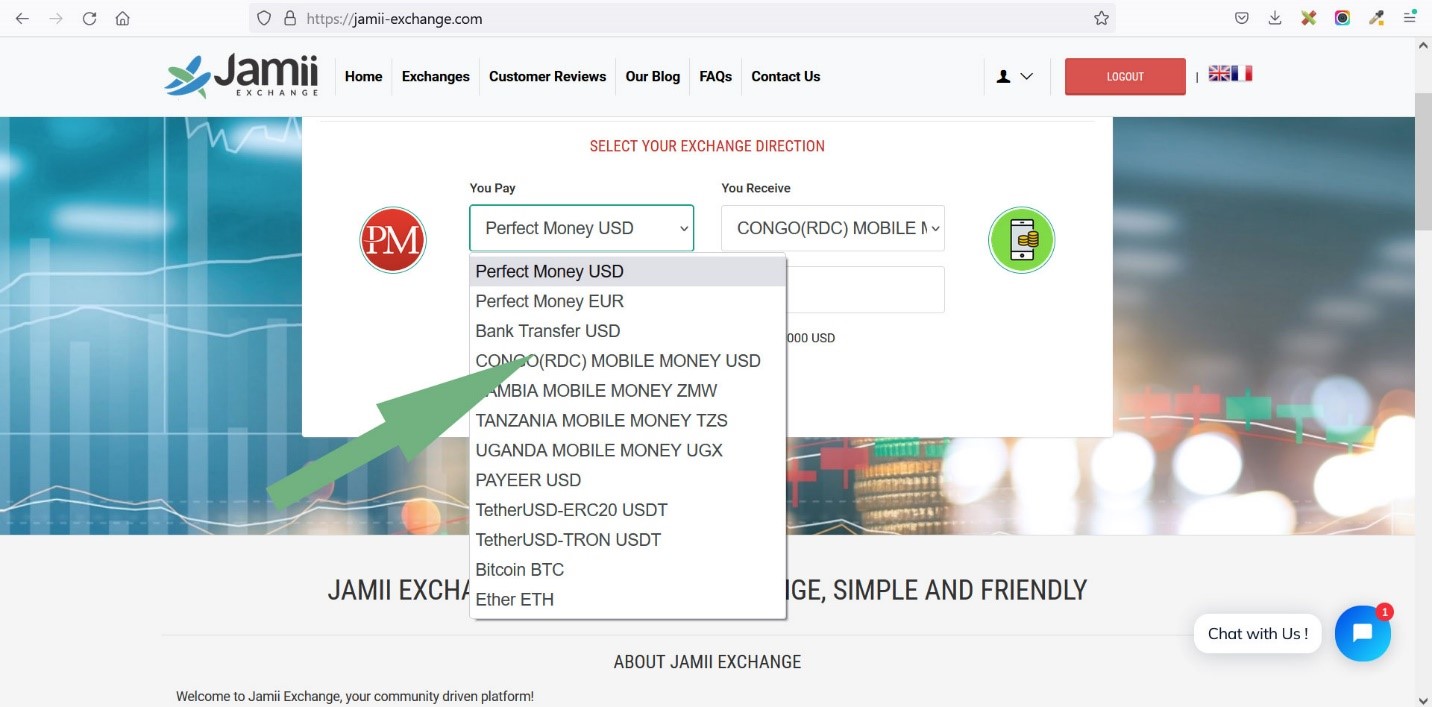 Select from the available currencies, the currency you would want to recieve under the YOU RECIEVE section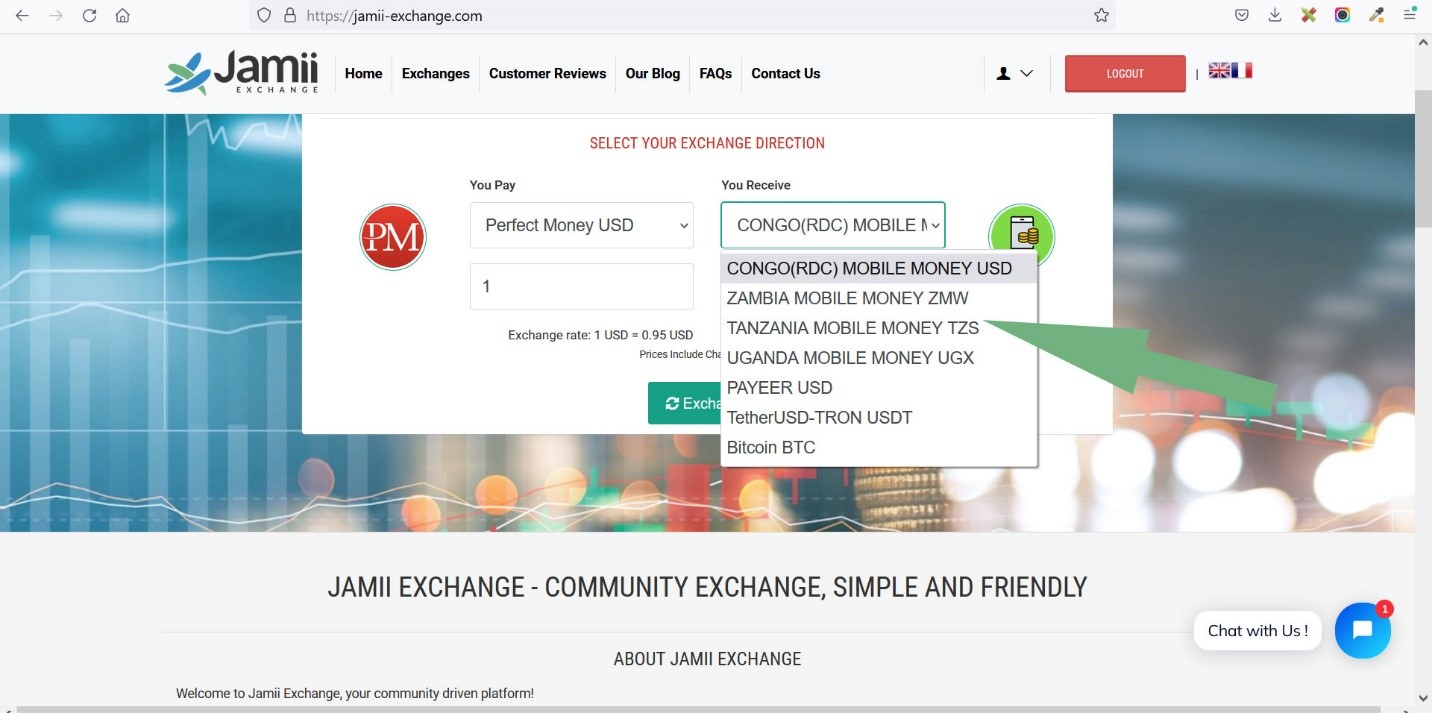 Enter Amount you would want to exchange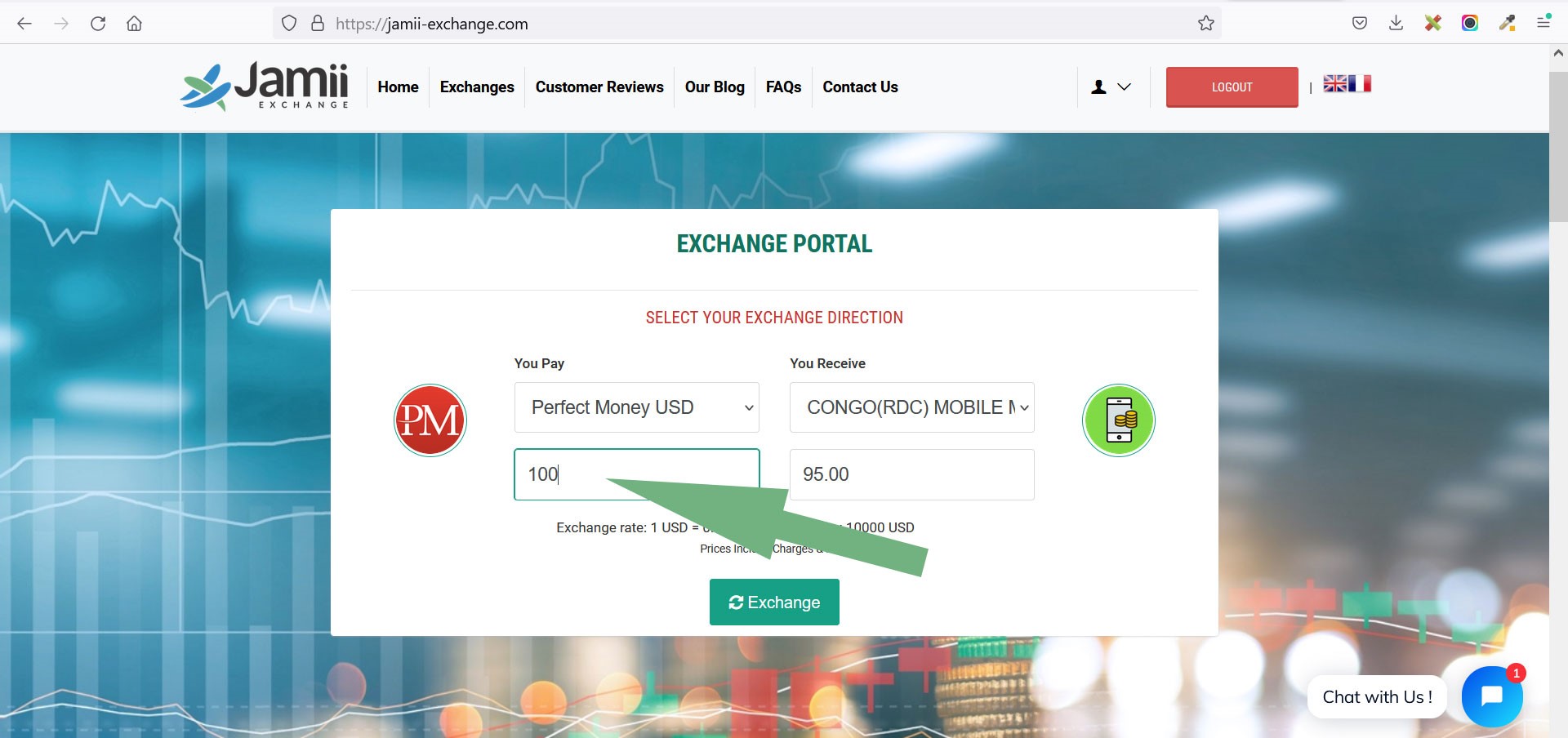 The Amount you will receive based on the platforms exchange rate will be automatically calculated and shown under the YOU receive section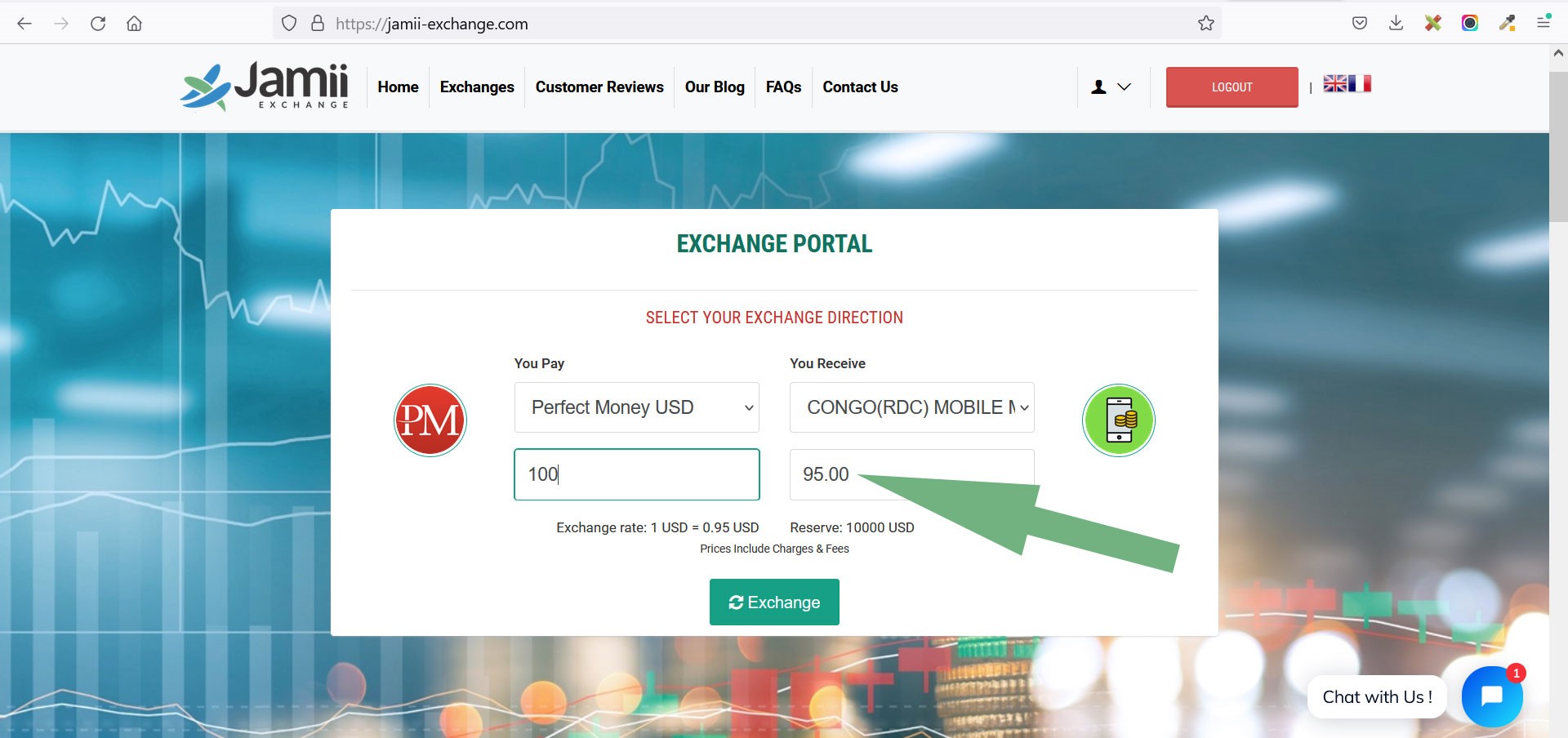 The Exchange rate used by Jamii Exchange for the order/exchange will be shown below the amounts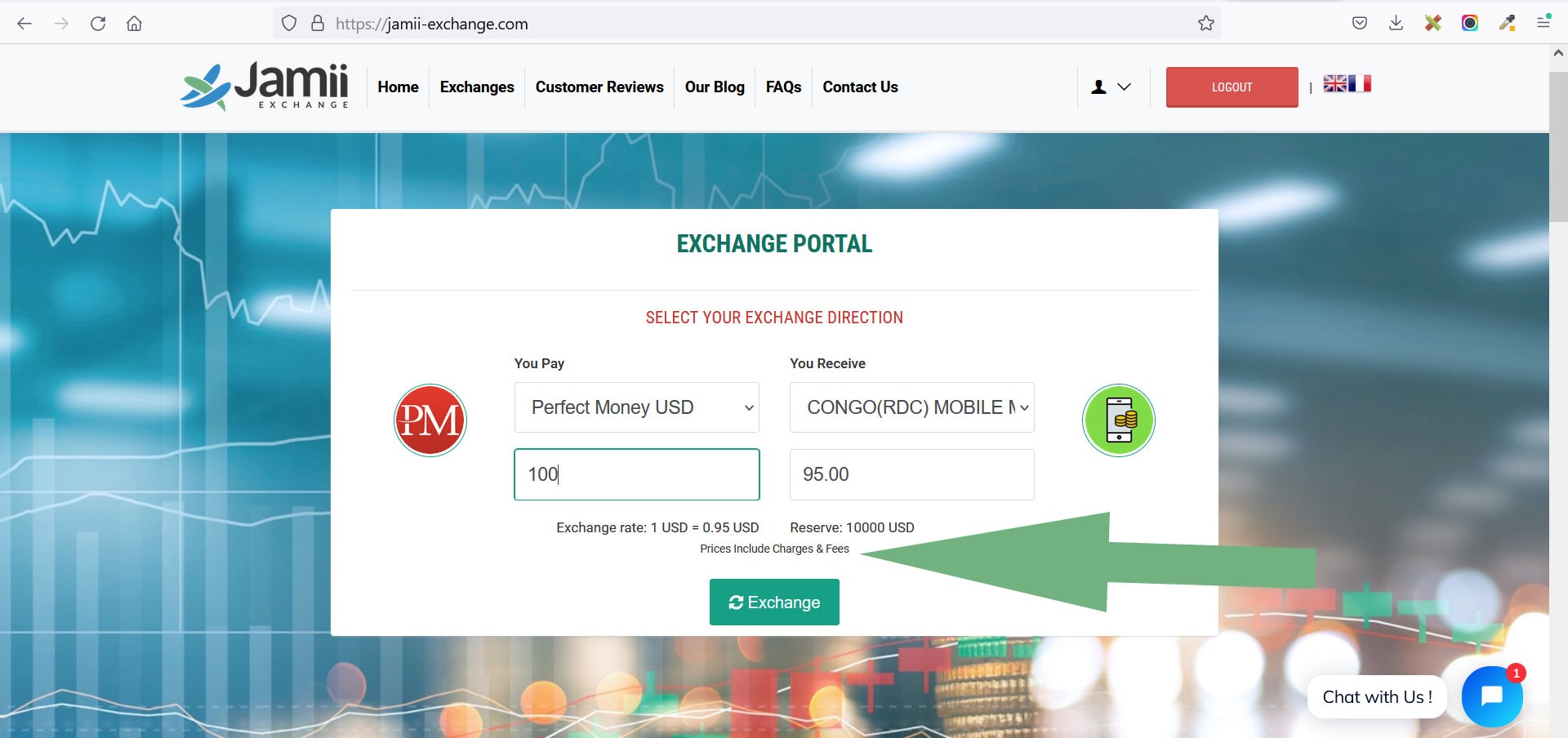 Click on Exchange to start the exchange order
You will be redirected the exchange order confirmation Page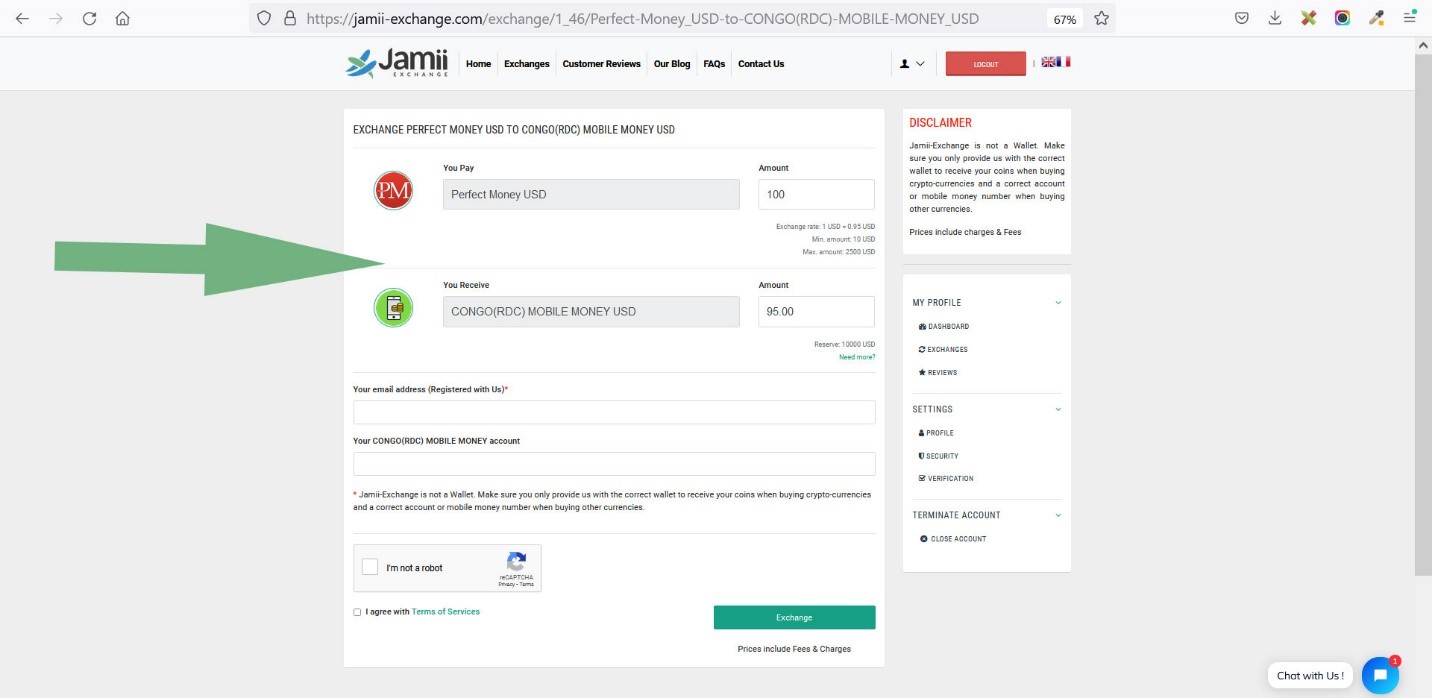 Enter Your registered email address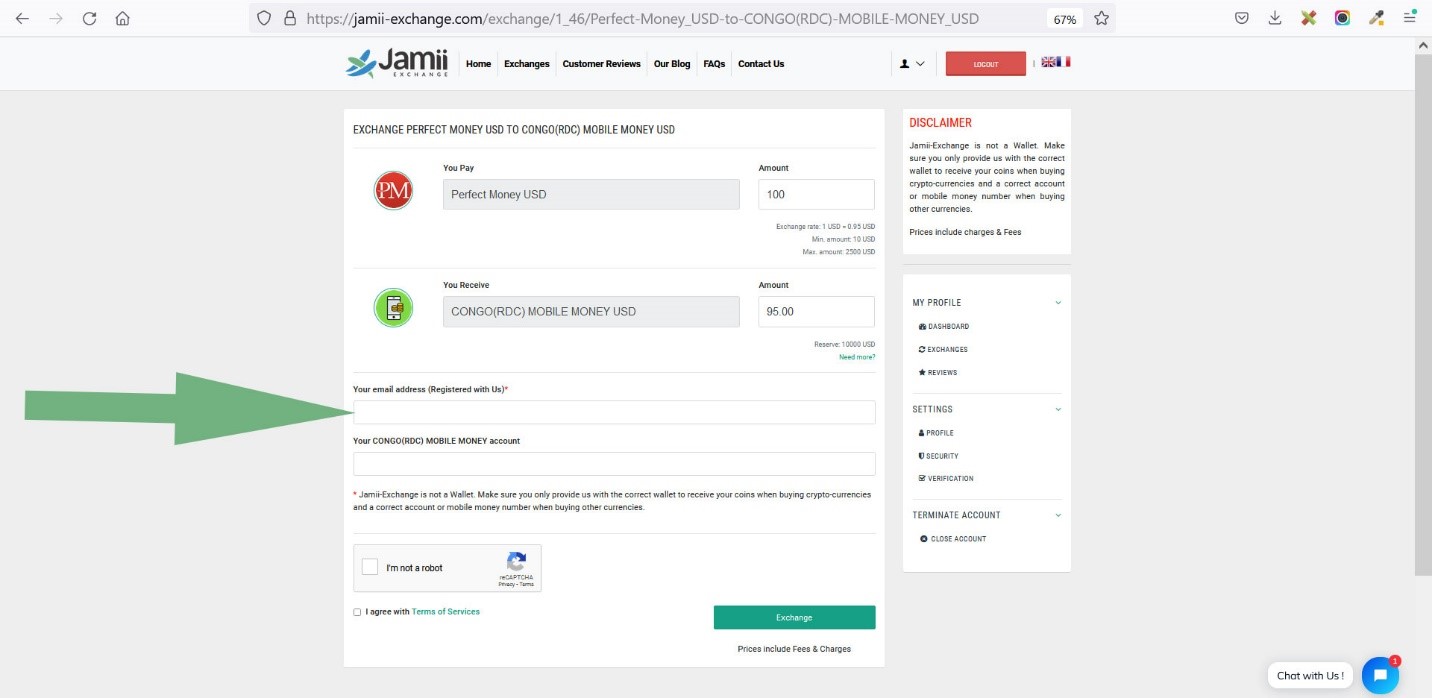 Enter Your Receiving Account or Wallet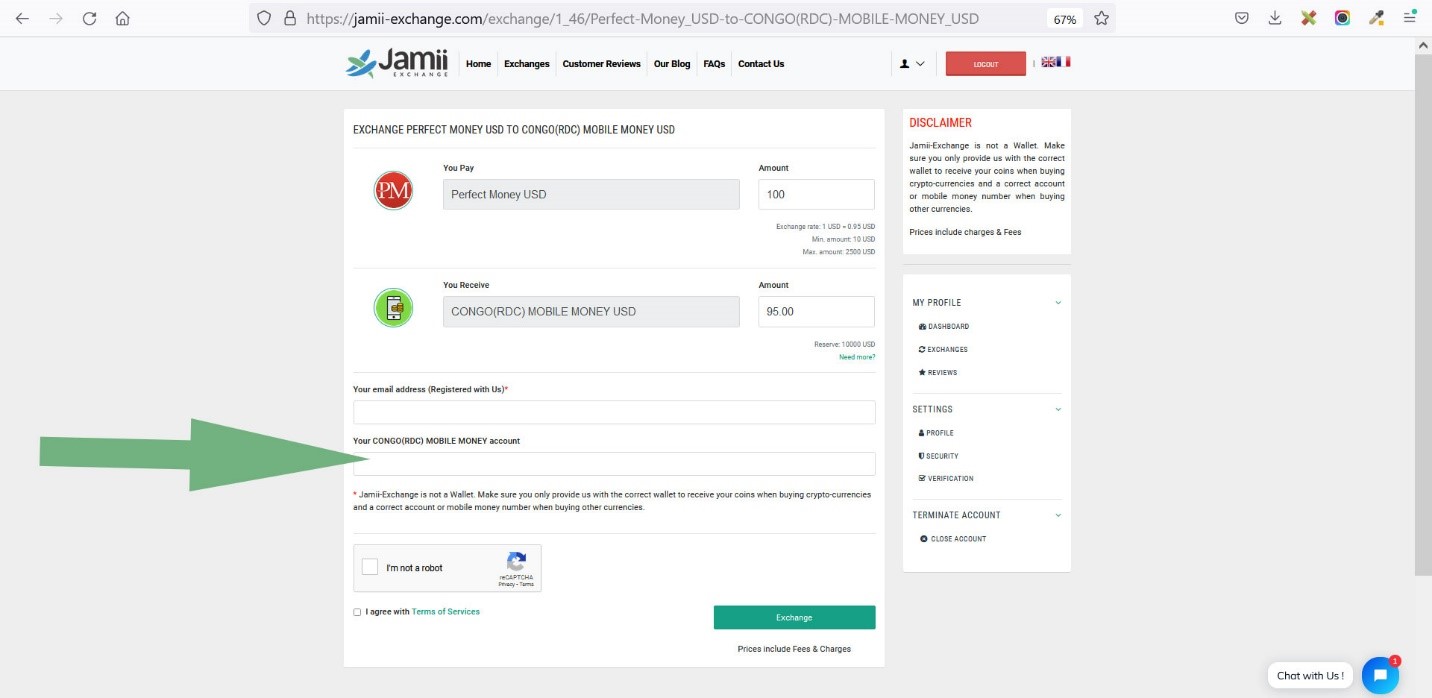 Agree to the terms and place order by Clicking EXCHNAGE button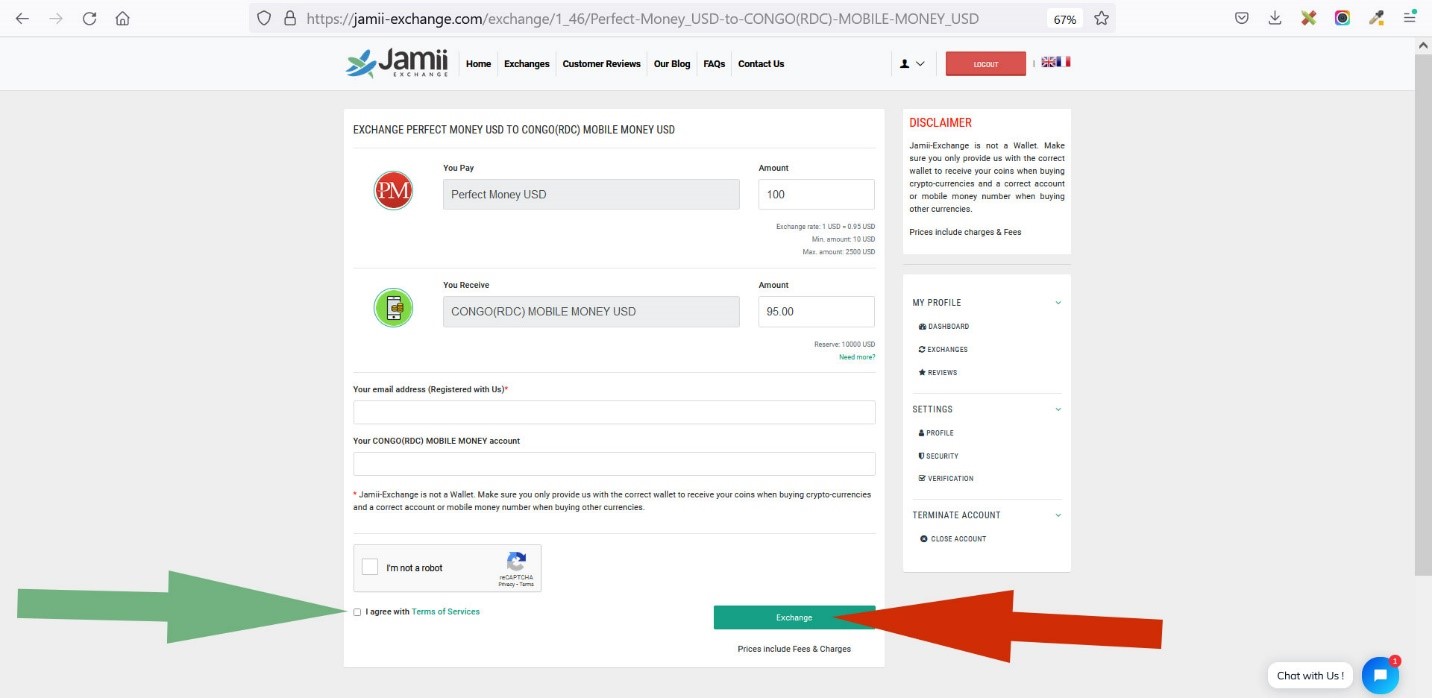 You order summary will be displayed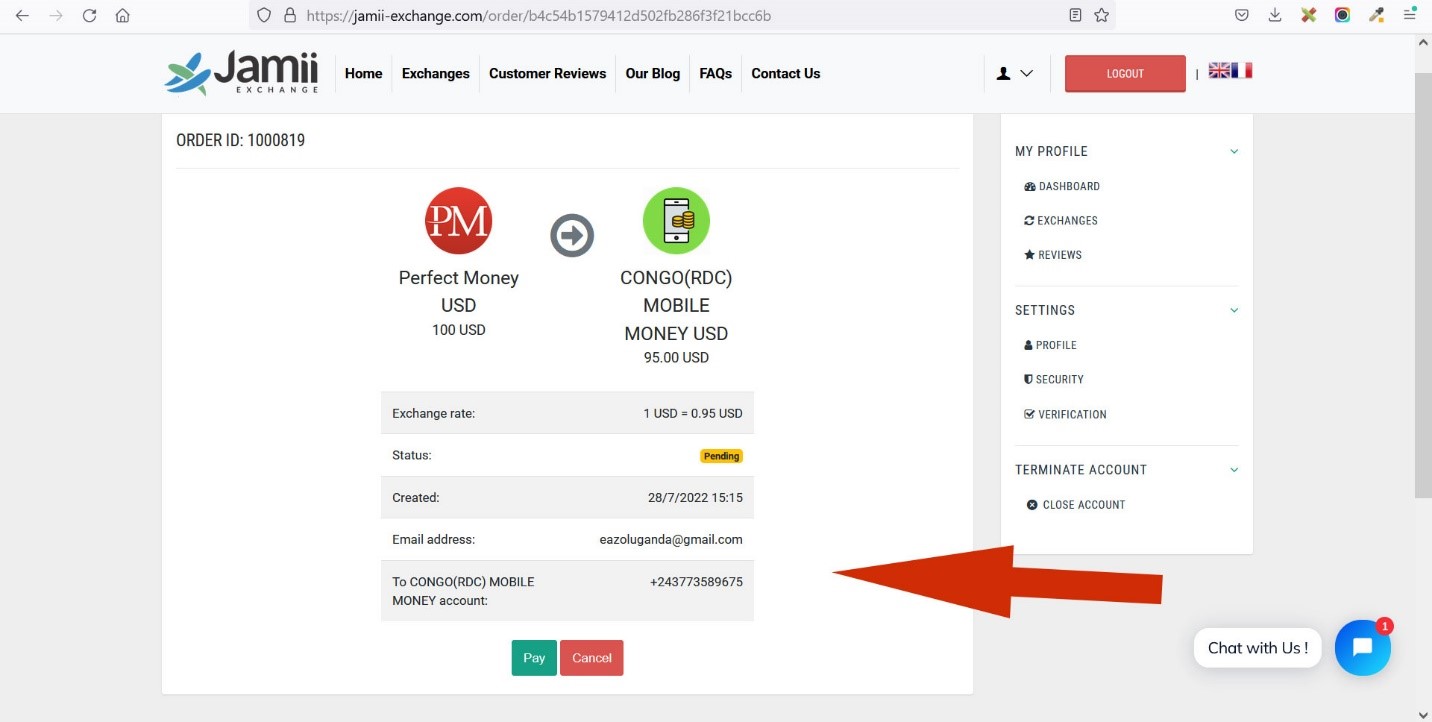 Click PAY to complete the order, You will be redirected to the respective Payment gateway to make payment for the automatic gateways or requested to make payment to the specified Jamii Exchange Wallet or Account for manual payments.
Please NOTE that your order will expire if payment is not made within one hour of initiation.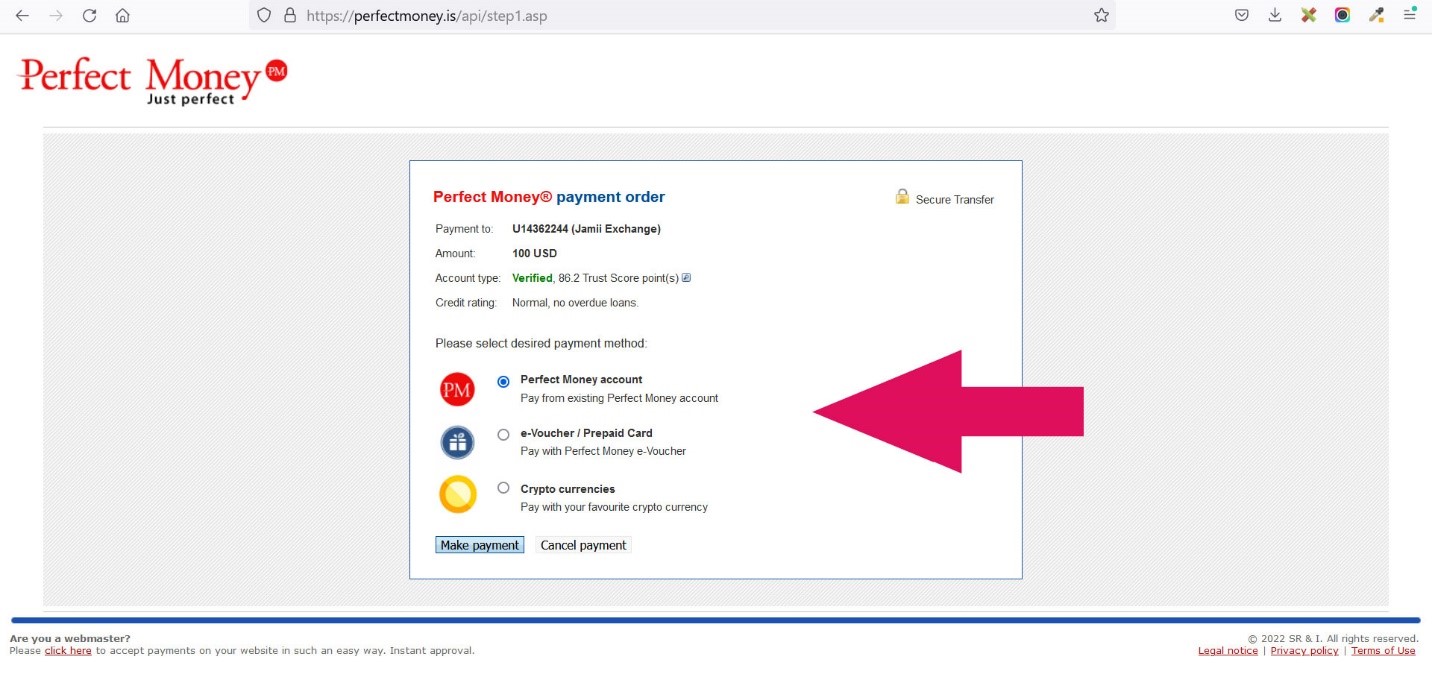 After your payment is made, received and verified, your preferred Account will be credited and order completed
That's it!